JOAN MUEMA - GRAPHIC DESIGNER/ ILLUSTRATOR/ MOTION GRAPHICS ARTIST
Oshun, The rebirth.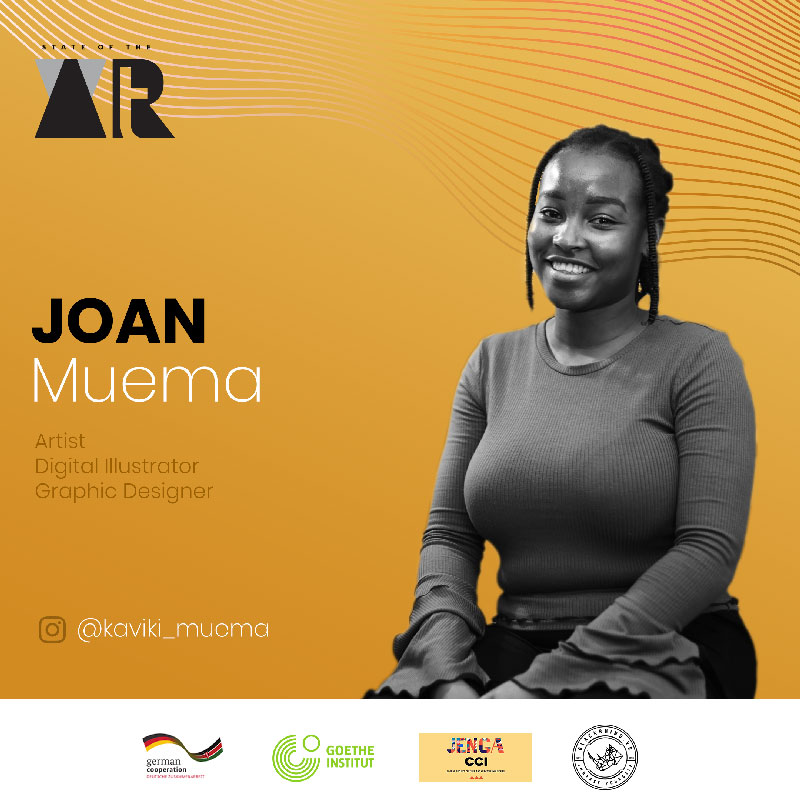 Joan Kaviki Muema is a Visual artist/ Illustrator/ Graphic Designer based in Nairobi, Kenya. Her interest in the arts that began from a very tender age culminated in graduating with first class honors in B.A Design from The University of Nairobi. She currently works as a graphic designer and is actively working to go into fields such as 3D design and animation.
The project is centered around a VR game experience where the user is a traveller/ pilgrim in search of the West African goddess Oshun. The game takes place in the Osogbo forest where the goddess has not been sighted in many years. There are also some objects hidden within the game that the user has to find before revealing the goddess. The user gets to collect scrolls scattered all over the forest with bits of information. The aim is for the experience to be fun and educational at the same time.
Rhapsodies in the 5th
NOMA!